In Lviv, during the expert discussion "Russian Propaganda and Disinformation: Points of Influence on Ukrainian Society", it was emphasized that there are no trifles and minor threats in countering Russian information influences. Thus, the issue of hostile activity among refugees from Ukraine has been little studied, but according to Mykola Posivnych, representative of the Defense Fund of Ukraine, "our state, due to its unpreparedness, has given work with diasporas and church-religious issues to the enemy. Since the Cold War, the KGB and now the FSB have been actively working on immigrant and national groups and environments."
Another important point is about agents of influence or useful idiots, i.e., the far-left and far-right circles, and this is especially common in Italy, Spain, Portugal, and Greece, when these circles are used to spread provocative narratives against Ukrainians and IDP groups. And they periodically explode in the same way and put pressure on their governments, on parliamentarians, in order to stop helping Ukrainians, to stop social payments. And on the other hand, they discredit Ukrainians: that they eat up all the bread and aid, do not want to work, do not want to integrate into the cultural space of a particular state, and are only ready to wait for help, and thus bleed local budgets

Mykola Posivnych said.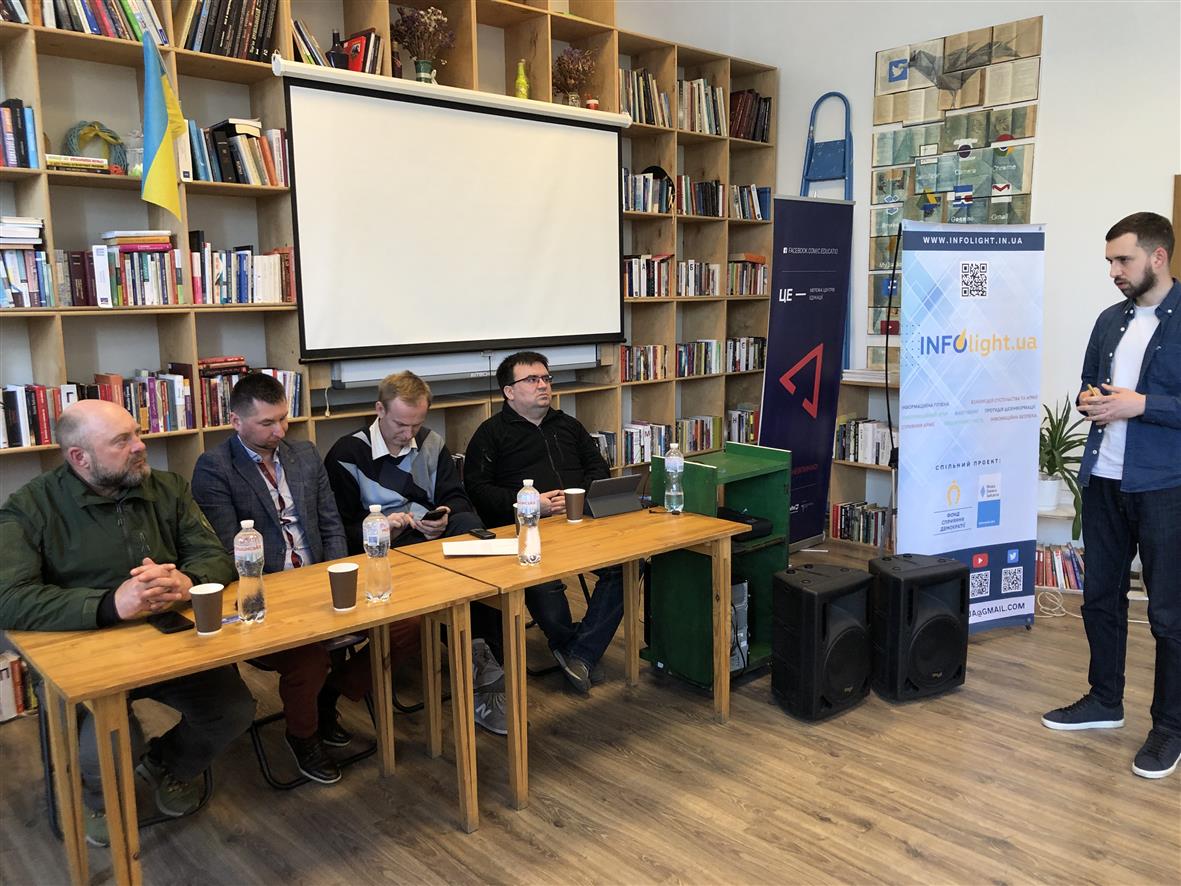 The Western Regional Center, which I represent, is one of the four regional centers of the Coordination Center for the Treatment of Prisoners of War. There is a hotline 0-800-300-541, where families, wives, families of our defenders can call

Serhiy Khaletsky, representative of the Western Regional Center of the Coordination Headquarters for the Treatment of Prisoners of War, said.
He emphasized that under no circumstances should families register and provide information on Russian or any other websites where personal data and other personal information may be requested from families.
The Coordination Center for the Treatment of Prisoners of War has a roadmap that is designed to provide step-by-step assistance in any matter – financial, legal, and psychological. Employees of the Coordination Headquarters process each request, organize meetings with representatives of military units and other relevant authorities.
And most importantly, never lose hope. Sometimes six months pass and a person who was considered missing is exchanged and returns home

He also emphasized the unprecedented scale of exchanges during the ongoing hostilities.
InfoLight.UA Research and Analytical Group, agreed that the environment of families of prisoners of war and civilian hostages is very vulnerable to enemy influence. Ukrainians should remember the unsuccessful attempt to organize the 24.03 Maidan, and before that, the Widows' March and other protest events in which the enemy planned to use the families of prisoners of war as a battering ram against social cohesion and to provoke civil confrontation.
He also paid much attention to the activities of the ROC MP.
Despite the radical steps to eliminate this agent network that we see throughout the country, the chaplaincy and volunteer activities of this organization are not being closely monitored. For example, a lot of attention has been drawn on social media to the person of Archbishop Augustine (Adam Markevych) of Bila Tserkva and Bohuslav, who is the head of the Synodal Department for Interaction with the Armed Forces and Other Military Formations of Ukraine. And so, in early January 2023, mimicking the Ukrainian church and chaplains of the Orthodox Church of Ukraine, contrary to the Law on Freedom of Conscience and Religious Organizations, he and other representatives of the Moscow church visited Donbas, as they claimed, on a "humanitarian mission"

Yuriy Goncharenko said.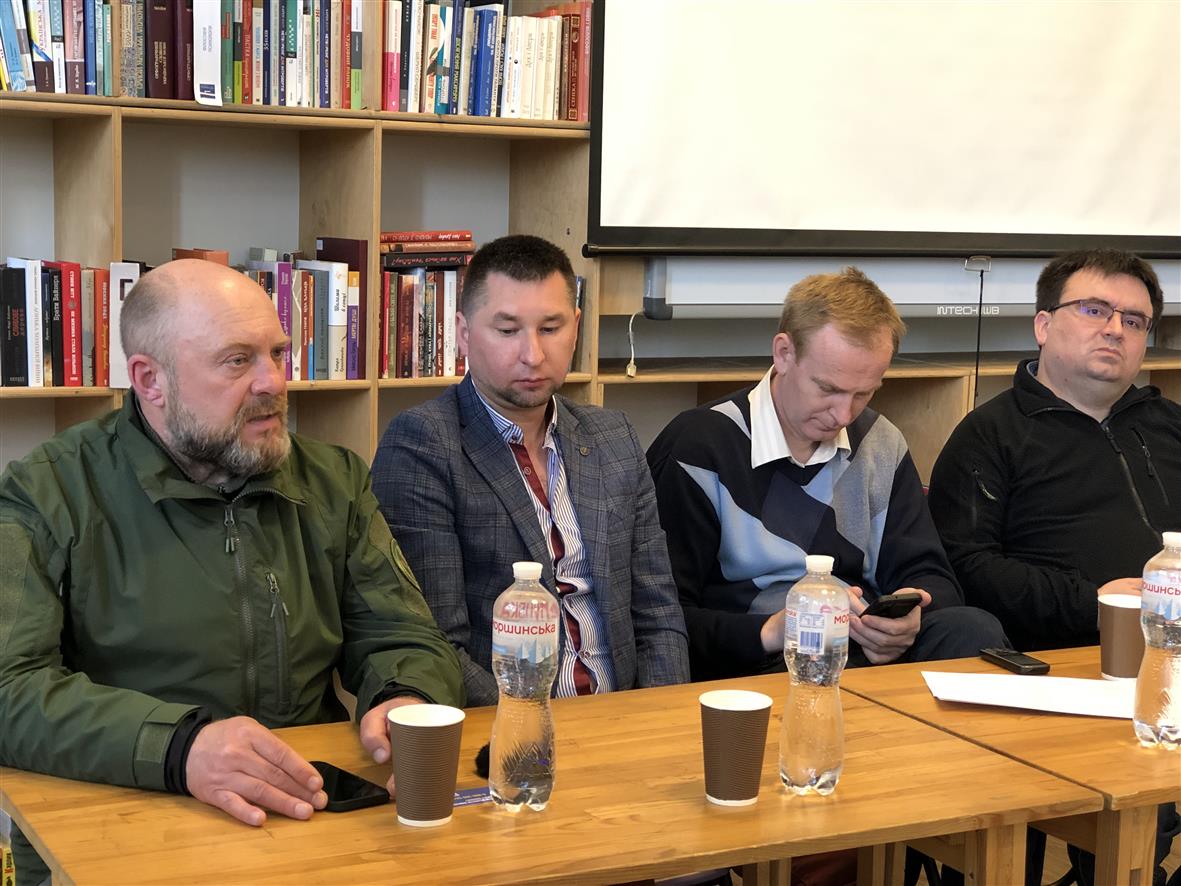 However, in his opinion, it cannot be ruled out that under this cover, these "pseudo-priests were engaged in intelligence and sabotage activities."
Accordingly, a complete ban on this organization in Ukraine is a matter of survival and victory for our state.

He emphasized.
"It is equally important to monitor what is happening abroad. Russian agents often infiltrate the refugee community, using language and psychological proximity and introducing destructive narratives. In general, the goal of influencing this audience is to encourage Western countries to stop supporting our country in repelling Russia's armed aggression," he supported the position of Mykola Posivnych.
Valeriy Maydanyuk, PhD in Political Science, expert at the Foundation for the Promotion of Democracy, spoke about the main disinformation narratives of Russians in the occupied territories.
He also added a personal story to Mykola Posivnych's speech:
I have friends in Chicago, in the active Ukrainian diaspora, who are engaged in activism. And some of them are on Russian YouTube, hooked on the Russian segment of Viber. And because of this, they sometimes send me videos with the headlines "The whole truth about Zelensky," "The whole truth about mobilization in Ukraine" and other similar Russian products, which shows how deeply Russian propaganda has taken root there
Speaking about the situation in the temporarily occupied territories, he explained that Russia is making very significant changes in the ideological, political, demographic, economic, and religious segments there. In particular, they have eliminated any Christian churches alternative to the Russian Orthodox Church.
The only Ukrainian church that was in Crimea was bulldozed.

Valeriy Maydanyuk gave a horrifying example.– Valeriy Maydanyuk gave a horrifying example.
In terms of demographic policy, Russians are now populating the occupied territories with low-income immigrants from Russian lands, national minorities, who are given respectable positions as teachers, doctors, judges, and prosecutors. And we are not talking about thousands – according to various estimates, the number is somewhere around half a million, if we count Crimea.
The meeting was moderated by Valentyn Balagura, an expert at InfoLight.UA, who is also a regular contributor and host of the project Resistance.News, which reports on events in the temporarily occupied territories.
The outcome of the event is an emphasis on the fact that the Research and Analytical Group InfoLight.UA will continue its activities to counter Russian information attacks both on the "common front" and with a focus on the following categories of Ukrainian citizens vulnerable to propaganda:
families of prisoners of war and civilian hostages;
Civilians associated with the temporarily occupied territories;
The environment of internally displaced persons;
The refugee community abroad and the Ukrainian diaspora in general.
In the near future, we will be able to see important results of this work.
The research and analysis group InfoLight.UA  is a joint project of the NGO Democracy Assistance Foundation and Hanns Seidel Foundation in Ukraine.
It has been operating since May 2022 as a volunteer project of like-minded people, which has gradually been institutionalized. Today, the team has several dozen successful refutations of Russian disinformation campaigns, ongoing training programs on information hygiene and security, and active monitoring and OSINT campaigns.
The team cooperates with the Coordination Headquarters for the Treatment of Prisoners of War and Missing Persons and the Center for National Resistance.
---
Options for supporting our project:
Become our patron:https://www.patreon.com/fda_ua
PayPal: forcegap@gmail.com